NIH STRIDES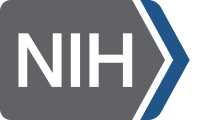 Amazon Web Services is collaborating with the US National Institutes of Health (NIH) STRIDES (Science and Technology Research Infrastructure for Discovery, Experimentation, and Sustainability) Initiative to foster innovation in biomedical research using technological advancements on AWS.
---
Search datasets (currently
13

matching

datasets

)
---
Add to this registry
If you want to add a dataset or example of how to use a dataset to this registry, please follow the instructions on the Registry of Open Data on AWS GitHub repository.
Unless specifically stated in the applicable dataset documentation, datasets available through the Registry of Open Data on AWS are not provided and maintained by AWS. Datasets are provided and maintained by a variety of third parties under a variety of licenses. Please check dataset licenses and related documentation to determine if a dataset may be used for your application.
---
Tell us about your project
If you have a project using a listed dataset, please tell us about it. We may work with you to feature your project in a blog post.