Description
The Sentinel-2 mission is a land monitoring constellation of two satellites that provide high resolution optical imagery and provide continuity for the current SPOT and Landsat missions. The mission provides a global coverage of the Earth's land surface every 5 days, making the data of great use in on-going studies. L1C data are available from June 2015 globally. L2A data are available from November 2016 over Europe region and globally since January 2017.
Update Frequency
New Sentinel data are added regularly, usually within few hours after they are available on Copernicus OpenHub.
License
Access to Sentinel data is free, full and open for the broad Regional, National, European and International user community. View Terms and Conditions.
Documentation
Documentation is available for Sentinel-2 L1C and Sentinel-2 L2A.
Managed By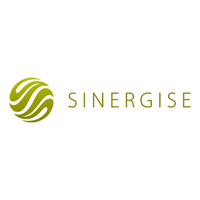 See all datasets managed by Sinergise.
Contact
https://forum.sentinel-hub.com/c/aws-sentinel
How to Cite
Sentinel-2 was accessed on DATE from https://registry.opendata.aws/sentinel-2.
Usage Examples
Tutorials
Tools & Applications
Publications