CBERS on AWS
agriculture cog disaster response earth observation geospatial imaging satellite imagery stac sustainability
Description
Imagery acquired by the China-Brazil Earth Resources Satellite (CBERS), 4 and 4A. The image files are recorded and processed by Instituto Nacional de Pesquisas Espaciais (INPE) and are converted to Cloud Optimized Geotiff format in order to optimize its use for cloud based applications. Contains all CBERS-4 MUX, AWFI, PAN5M and PAN10M scenes acquired since the start of the satellite mission and is daily updated with new scenes. CBERS-4A MUX Level 4 (Orthorectified) scenes are being ingested starting from 04-13-2021.
Update Frequency
Daily
License
https://creativecommons.org/licenses/by-sa/3.0/
Documentation
https://github.com/fredliporace/cbers-on-aws
Managed By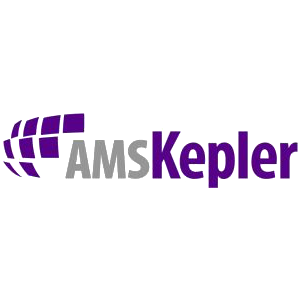 See all datasets managed by AMS Kepler.
Contact
https://lists.osgeo.org/mailman/listinfo/cbers-pds
How to Cite
CBERS on AWS was accessed on DATE from https://registry.opendata.aws/cbers.
Usage Examples
Tutorials
Tools & Applications
Publications
Resources on AWS
Description

CBERS imagery (COG files, Requester Pays Bucket)

Resource type

S3 Bucket

Requester Pays

Amazon Resource Name (ARN)

arn:aws:s3:::cbers-pds

AWS Region

us-east-1

AWS CLI Access

aws s3 ls --request-payer requester s3://cbers-pds/

Explore

Description

CBERS metadata (Quicklooks, metadata)

Resource type

S3 Bucket

Amazon Resource Name (ARN)

arn:aws:s3:::cbers-meta-pds

AWS Region

us-east-1

AWS CLI Access (No AWS account required)

aws s3 ls --no-sign-request s3://cbers-meta-pds/

Description

Notifications for new MUX quicklooks

Resource type

SNS Topic

Amazon Resource Name (ARN)

arn:aws:sns:us-east-1:599544552497:NewCB4MUXQuicklook

AWS Region

us-east-1

Description

Notifications for new AWFI quicklooks

Resource type

SNS Topic

Amazon Resource Name (ARN)

arn:aws:sns:us-east-1:599544552497:NewCB4AWFIQuicklook

AWS Region

us-east-1

Description

Notifications for new PAN10M quicklooks

Resource type

SNS Topic

Amazon Resource Name (ARN)

arn:aws:sns:us-east-1:599544552497:NewCB4PAN10MQuicklook

AWS Region

us-east-1

Description

Notifications for new PAN5M quicklooks

Resource type

SNS Topic

Amazon Resource Name (ARN)

arn:aws:sns:us-east-1:599544552497:NewCB4PAN5MQuicklook

AWS Region

us-east-1

Description

Notifications for new CBERS 4A quicklooks, all sensors

Resource type

SNS Topic

Amazon Resource Name (ARN)

arn:aws:sns:us-east-1:599544552497:NewCB4AQuicklook

AWS Region

us-east-1

Description

Topic that receives STAC V1.0.0 items as new scenes are ingested

Resource type

SNS Topic

Amazon Resource Name (ARN)

arn:aws:sns:us-east-1:769537946825:cbers2stac-prod-stacitemtopic4BCE3141-VI09VRB6LBEK

AWS Region

us-east-1
---
Edit this dataset entry on GitHub