Allen Cell Imaging Collections
biology cell biology cell imaging Homo sapiens image processing life sciences machine learning microscopy
Description
This bucket contains multiple datasets (as Quilt packages) created by the Allen Institute for Cell Science (AICS). The imaging data in this bucket contains either of the following:1) field of view images from glass plates 2) cell membrane, DNA, and structure segmentations 3) cell membrane, DNA and structure contours 4) machine learning imaging predictions of the previously listed modalities.In addition, many of the datasets include CSVs that contain feature sets related to that data.
Update Frequency
Biweekly
License
https://www.allencell.org/terms-of-use.html
Documentation
https://open.quiltdata.com/b/allencell
Managed By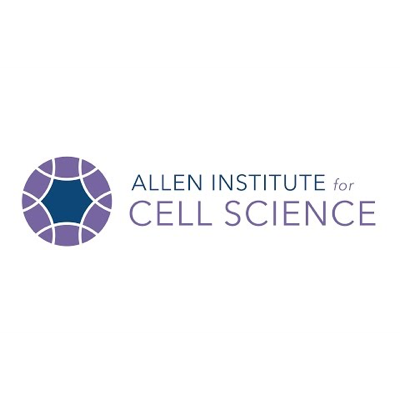 See all datasets managed by Allen Institute for Cell Science.
Contact
How to Cite
Allen Cell Imaging Collections was accessed on DATE from https://registry.opendata.aws/allen-cell-imaging-collections.
Usage Examples
Tutorials
Tools & Applications
Publications
Label-free prediction of three-dimensional fluorescence images from transmitted-light microscopy by Chawin Ounkomol, Sharmishtaa Seshamani, Mary M. Maleckar, Forrest Collman & Gregory R. Johnson

Robust integrated intracellular organization of the human iPS cell: where, how much, and how variable? by Matheus P. Viana, Jianxu Chen*, Theo A. Knijnenburg*, Ritvik Vasan*, Calysta Yan*... Allen Institute for Cell Science... Graham T. Johnson, Ruwanthi N. Gunawardane, Nathalie Gaudreault, Julie A. Theriot, Susanne M. Rafelski

Resources on AWS
Description

Data files in a public bucket

Resource type

S3 Bucket

Amazon Resource Name (ARN)

arn:aws:s3:::allencell

AWS Region

us-east-1

AWS CLI Access (No AWS account required)

aws s3 ls s3://allencell/ --no-sign-request
---
Edit this dataset entry on GitHub